Course Overview
In order to create a project delivery framework, organisations have to combine different guides, standards and resources. This involves harmonising terminology, removing overlaps and filling in gaps. It's a time consuming and expensive process, especially if the bespoke solution is not well maintained.
The Praxis Framework solves this problem by integrating an extensive Body of Knowledge2 with an established Methodical3 approach. It also provides a Competency Framework4 and Capability Maturity Model5 that are based on proven approaches and seamlessly integrated with the Knowledge and Method sections.
Download course outline
Entry Requirements
There are no specific pre-requisites. Some appreciation of the ideas and principles of services may be useful to provide context.
Audience
The Praxis Foundation Course is aimed at project managers or those who aspire to such a role. It is also suitable for anyone who is involved in the conception, creation and delivery of a project.  This course suits:
Practising project or program managers.
Project or program team members wishing to become managers.
Individuals interested in a career in project or program management.
Individuals pursuing the Praxis Framework Practitioner Certificate.
Delivery Strategy - instructor led
This three (3) day course blends theory with case studies and practical activities to aid learning.
Learning Outcomes
By the end of the course, delegates will possess in-depth knowledge of Praxis Foundation.
You will learn about:
The characteristics and context of a project and a program and the benefits of effective project and program management.
The purpose of the Praxis Framework, the project and program roles, documents and functions, and their use in the Praxis process models.
The goals and activities within the Praxis Frameworks process models and how they interface.
The importance and goals of interpersonal skills in the project and program environment, and their recognised models.
Exam Format
75 multiple-choice questions.
60 minutes duration.
Closed book.
50% pass mark (38 marks out of 75).
Requirements to Receive the Certification
Successful completion of the exam will enable students to receive their certificate.
Exam Terms and Conditions
By enrolling in this course you accept to adhere to the terms and conditions of the LMS.
By enrolling in this course you acknowledge that a 12 month exam voucher will be purchased and issued to you, it is your responsibility to book your own exam.
By enrolling in this course you acknowledge that the exam is a single attempt examination. Following successful completion of the exam a digital certificate will be issued from the certifying body.
Student Resources
The entire Praxis Framework is freely available on the Praxis Framework website: www.praxisframework.org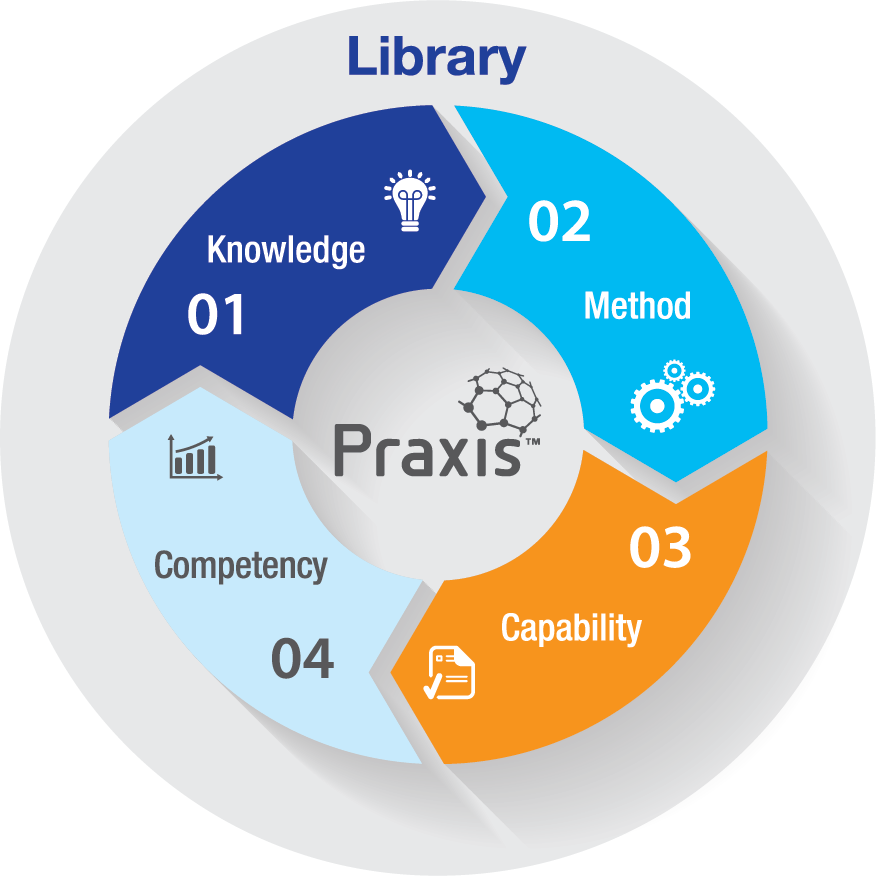 Topics Covered
Introduction to the Praxis Framework
Characteristics of project, program and portfolio management.
Lifecycle management.
Sponsorship.
Knowledge management.
Capability and maturity.
Relationship with other P3 guidance.
Organisation management.
Stakeholder management.
Business case management.
Governance and delivery planning.
Control and Assurance.
Information management.
Scope management.
Schedule management.
Finance management.
Risk management.
Change management.
Resource management.
Project and program processes.
Interpersonal skills.
| Course Name | Cost (AUD - incl. GST) | Enrolment |
| --- | --- | --- |
| Public Praxis Foundation - Trainer Led Online Session 30 Oct - 1 Nov 2023 | $1,760.00 | |